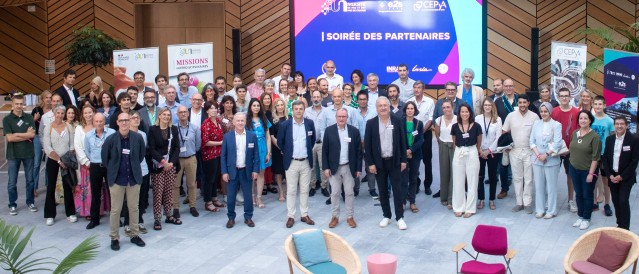 University of Pau and Pays de l'Adour 4th Partners' Party took place on Friday June 30, 2023, at the Connecteur in Biarritz, a modern 4000 m² coworking center. This annual event brings together research project leaders and their partners, whether companies or local authorities.
Serge Lagaronne, new president of CEPyA, UPPA's business club, and director of Eiffage Construction Sud Aquitaine, was delighted to welcome us to this splendid new facility built by his company. He stressed the importance of bringing the business world closer to the academic world, and vice versa: "We have a lot to offer each other."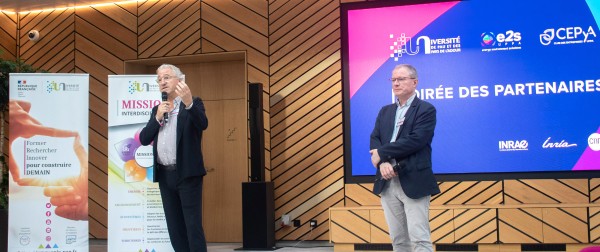 Serge Lagaronne (CEPyA, Eiffage) and Laurent Bordes (UPPA)

Laurent Bordes, President of University of Pau and Pays de l'Adour, pointed out that partnership has been an important aspect of UPPA's strategy for many years. These partnerships are based on three key assets: people, scientific instrumentation (UPPA Tech), and various collaborative tools such as partnership chairs and joint laboratories.
Laurent Bordes went on to explain the university's scientific orientations, which are based on five "interdisciplinary missions" represented in the shape of a five-petal flower, and which will enable the university to respond to today's major societal challenges: energy, the environment, ecosystem resilience, territories of the future and borders. He pointed out that the aim is to create synergy by bringing together, by 2027, a total of 1,500 researchers, 40% of whom will come from the business world.
In addition, the university is increasingly developing training partnerships through apprenticeship. The number of apprentices has more than doubled in recent years, thanks to companies.
Local public institutions have not been forgotten: metropolitan communities and technopoles provide invaluable support, and are already working in close harmony.
Finally, the President of UPPA pointed out that one of the ambitions of the new University Cluster for Innovation ("PUI") is to create 6 research-led start-up companies every year from 2027 onwards, thus generating new and fruitful collaborations.
Guests were handed a brochure presenting the UPPA Talents Foundation, a partnership foundation currently being set up to attract promising students on the one hand, and to encourage the sharing of skills between public and private researchers on the other.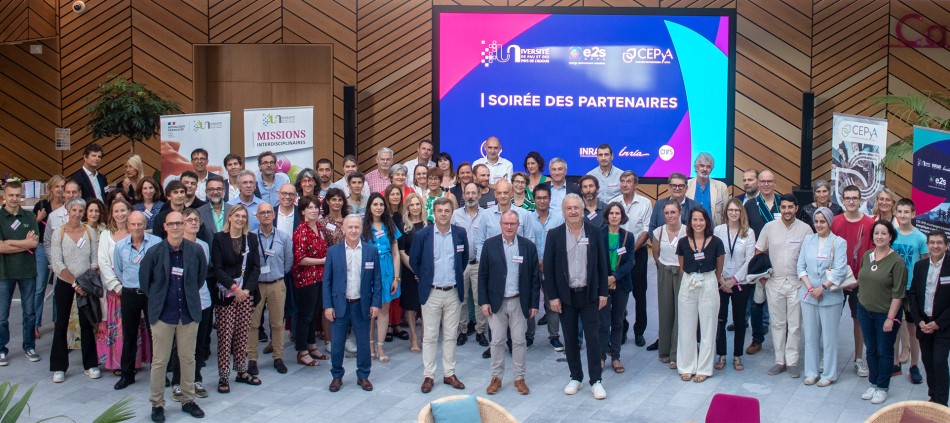 (Click to enlarge)